Commonweal Magazine
475 Riverside Drive
Room 244
New York, NY 10115
212-662-4200
For print subscription questions and customer service: c[email protected] or call 845-267-3068 
For subscription self-service, address changes, gifts: https://subscribe.commonwealmagazine.org/CMW/?f=custcare
For advertising questions: P[email protected]
For all other business questions: [email protected]
For website problems or questions: [email protected]
Letters to the Editor
Letters may be submitted to the editors at [email protected]. They should be brief, and should include your full name, mailing address, e-mail address, and a telephone number where we can reach you if we have a question. Letters may be edited for length and clarity.
Reprint Permissions
If you wish permission to republish an article that has appeared in Commonweal, or to reprint multiple copies of an article, please send an e-mail to [email protected] with the following information:
The title, author, and date of the original article
Where the article will be reprinted, or the number of copies you intend to reproduce
Your name, postal address, telephone and e-mail address 
Back Copies
To purchase a back copy of Commonweal, or to receive a photocopy or fax of an individual article from a past issue, please send an e-mail to [email protected] with the following information:
The date of the back copy you want, or the title, author, and date of the original article
Your name, institution (if any), and e-mail address
We will reply to your request with pricing and payment information for the back copy or article you are looking for.
Manuscript Submission
Commonweal no longer accepts unsolicited submissions by email, with the exception of poetry (see below). We encourage you to send us your manuscript via Submittable. You will receive a confirmation that your manuscript has been received and will be able to check the status of your submission.
Your name and email address should appear at the top of your submission. Payment for articles is made on publication, and Commonweal customarily retains the copyright on all published articles.
Due to the high volume of submissions, we will not be able to provide feedback on submissions we do not accept.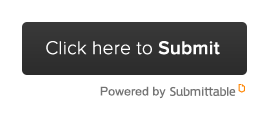 Reviews:
We do not accept unsolicited reviews, including reviews of books, film, music, or art. If you would like to be added to our list of book reviewers, please attach writing samples and a CV as a pitch to [email protected]. We will be in touch if we are able to add you to our roster.
Poetry:
Please send poetry submissions to [email protected]. Limit of five poems per submission. Due to the constraints of our pages, we cannot accept poems exceeding one page in length. Please include a short author bio with your submission that could be used to accompany the poem in print.
Pitches:
We welcome queries that outline an idea and an approach, though if we accept a pitch that does not guarantee publication. Please email your pitch to [email protected] and include some information about your background or previous publications with your query.
If you have further questions, please email [email protected].